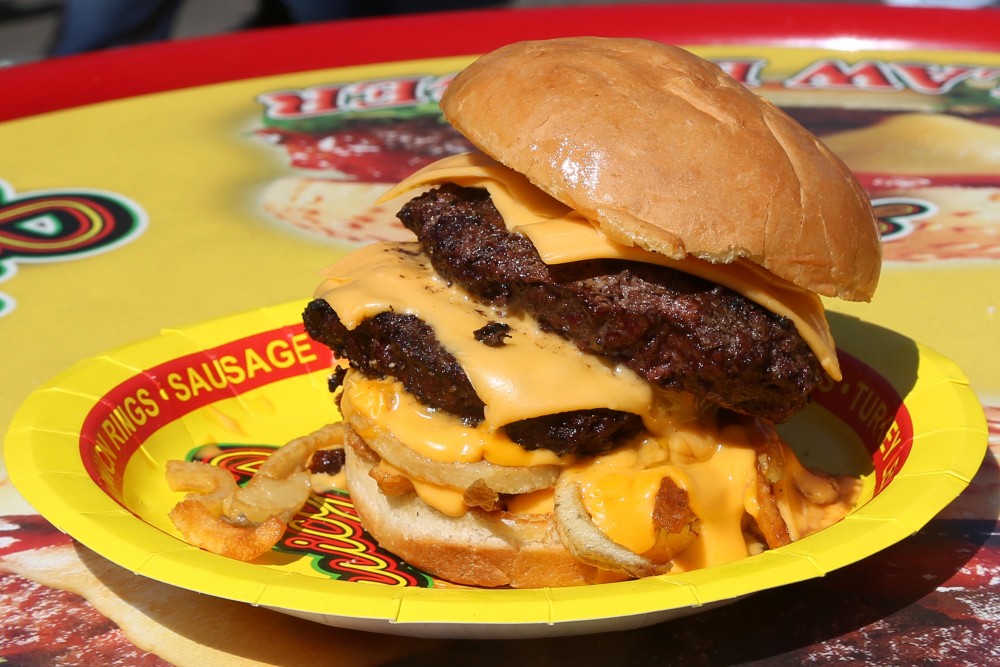 The Burgerists Crush Epic Burgers at the Los Angeles County Fair
The Los Angeles County Fair is once again in full swing through the end of September, drawing over a million visitors to the grand fairgrounds in Pomona. We decided to join the masses to see what kinds of trouble we could get into and what kinds of crazy BURGERS we could find!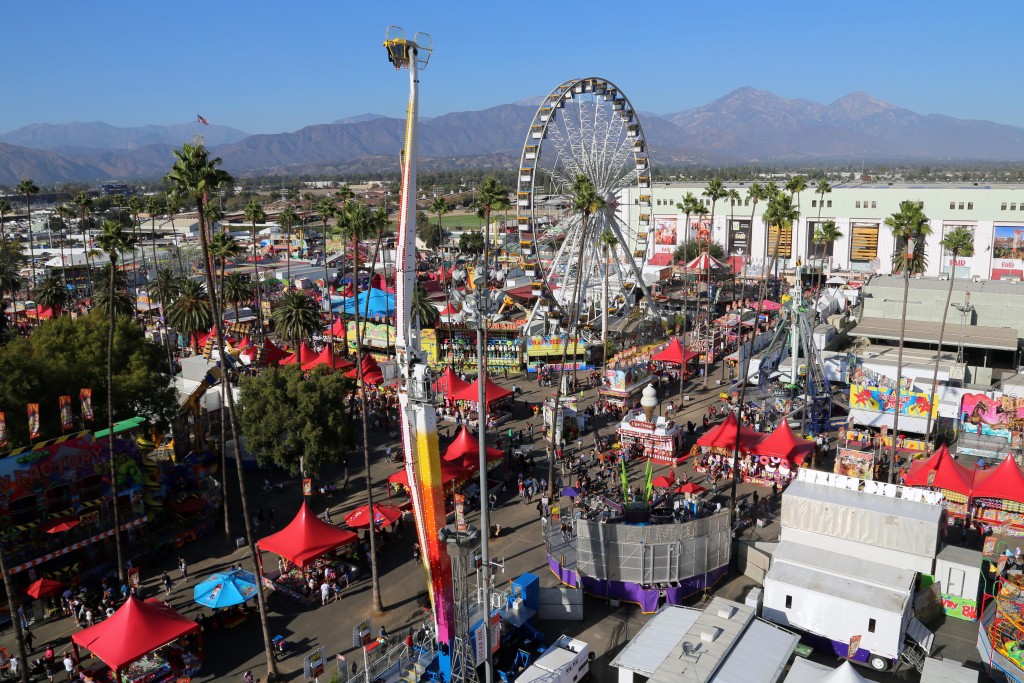 Fairs are known for death-defying rides and attractions and LACF was no exception!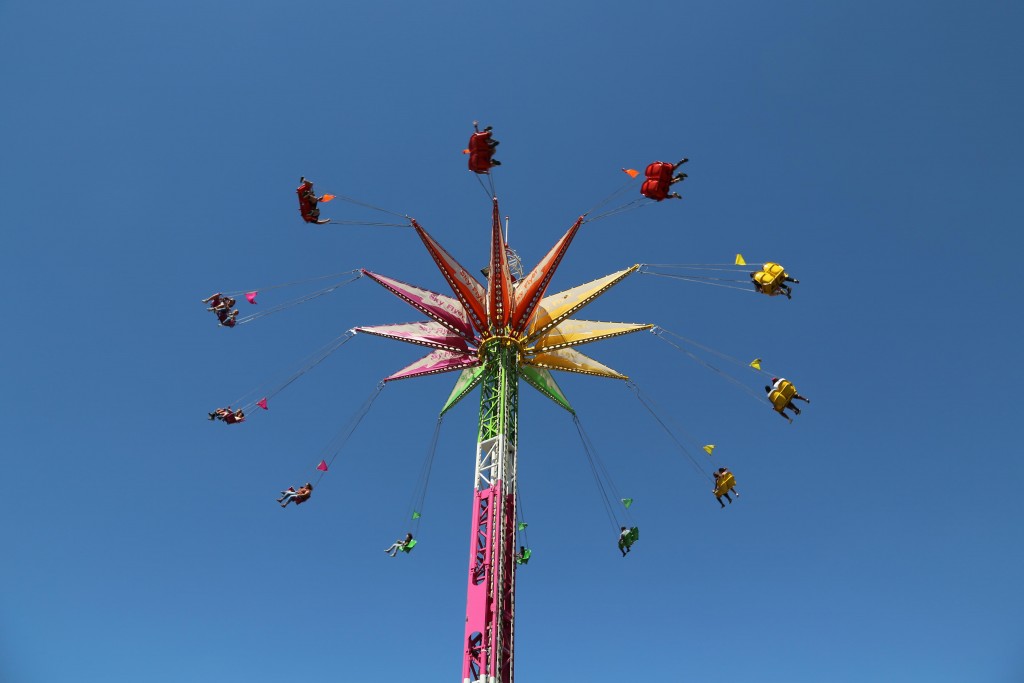 And just like the classic old-timey fairs of yesteryear, the LA County Fair features all your favorite activities from cow milking to, yes, PIG RACING!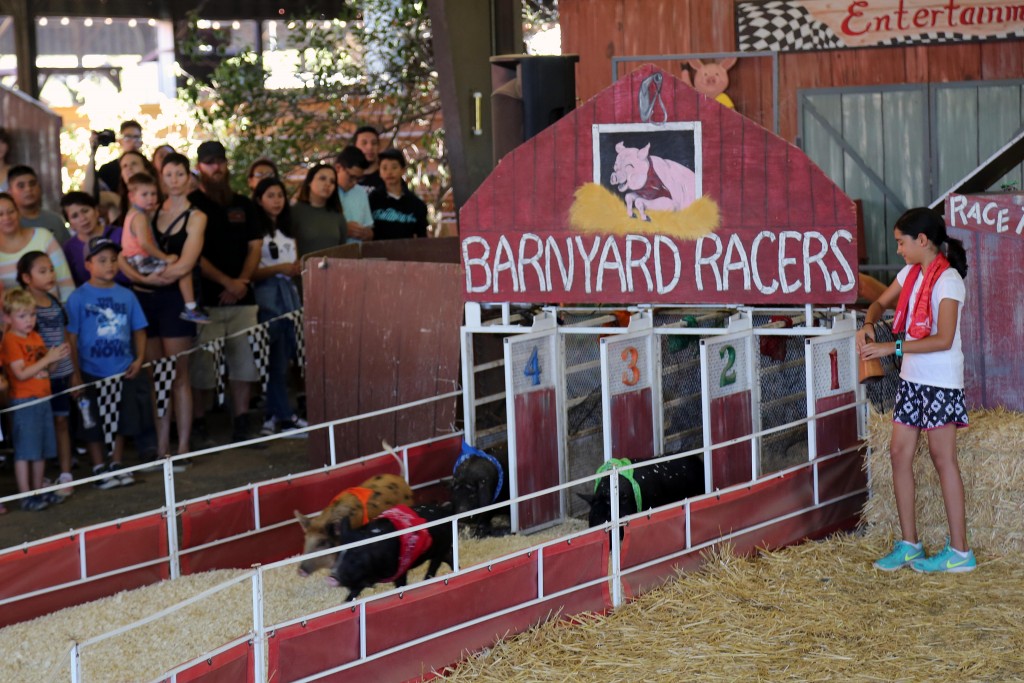 But let's be honest, it's really about the JAW DROPPINGLY TOTALLY FRIED BACON WRAPPED CRAZY FOOD!!!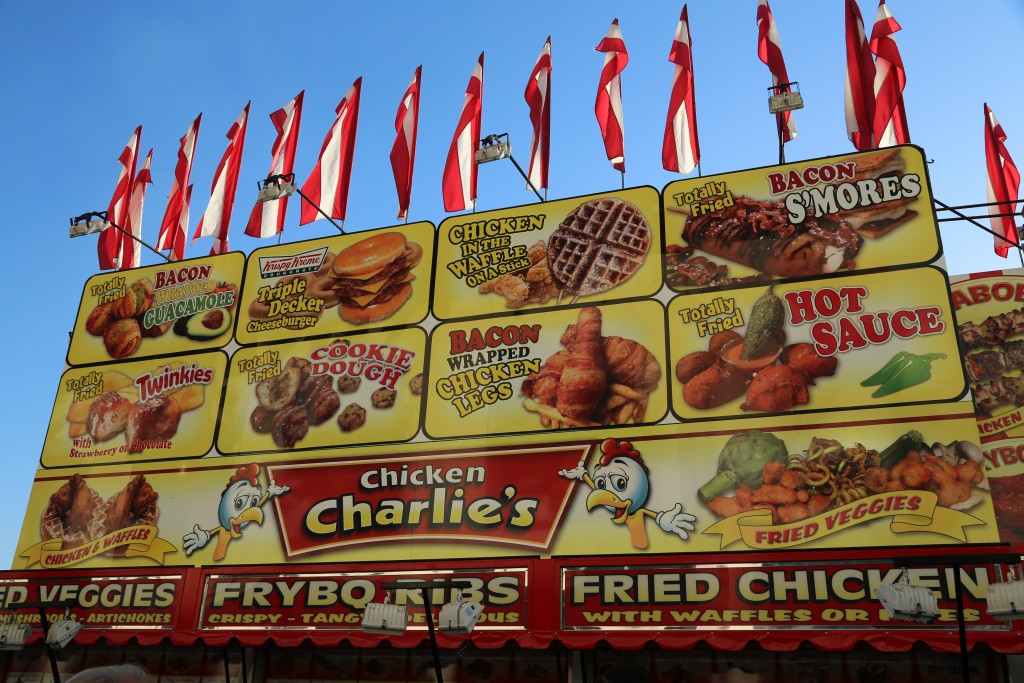 So may fried opties!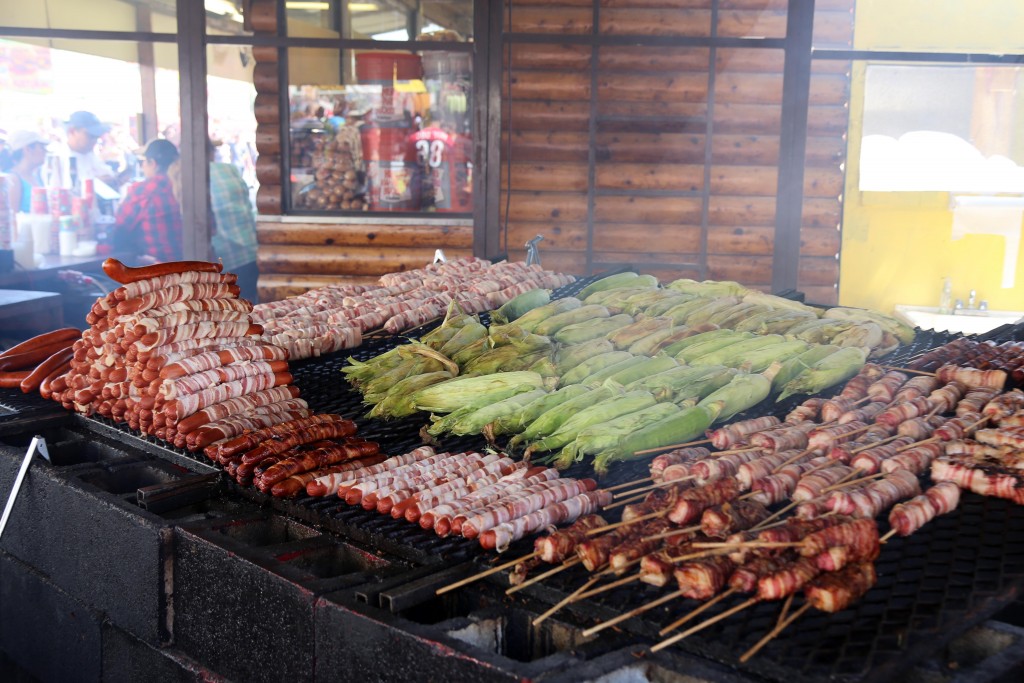 Bacon, Bacon, Everywhere!
We've already had our fair share of Bacon-Wrapped Fried Foods earlier this month, so this time around, we stayed true to the Burgerist name and went in search of all the crazy, GIGANTIC Burgers of the LA County Fair!
We started with a great double whammy from Tasti Burgers, the "Bacon Cheddar Brat Burger" and the "Reuben Burger."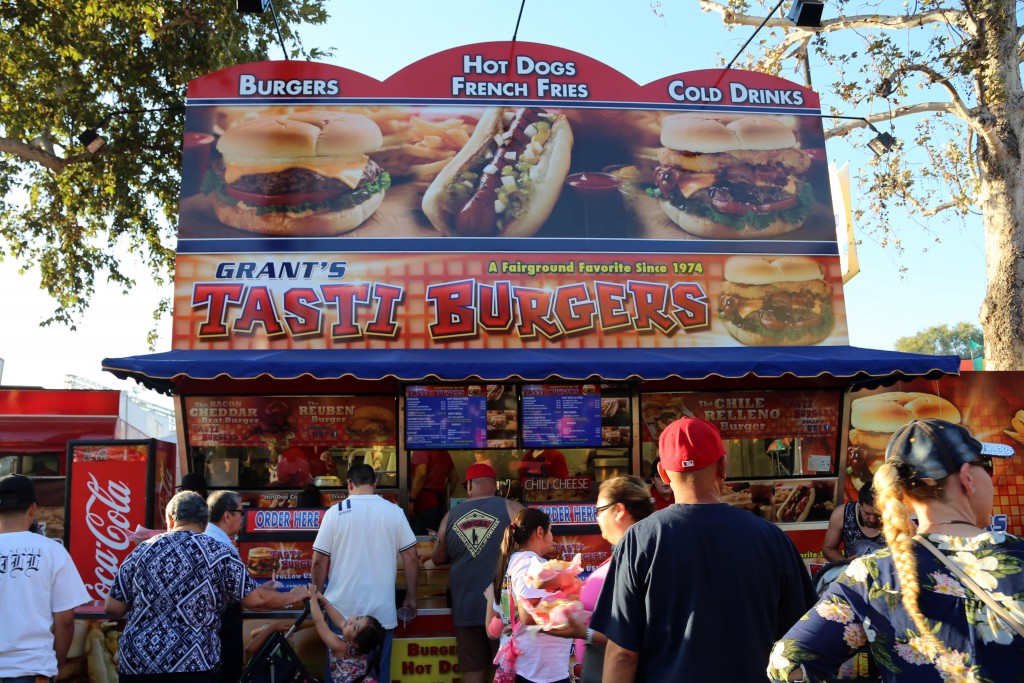 The Bacon Cheddar Brat Burger includes Bacon, Cheddar, Lettuce, Tomato, and an ENTIRE Bratwurst on an All Beef Patty with Pretzel Bun.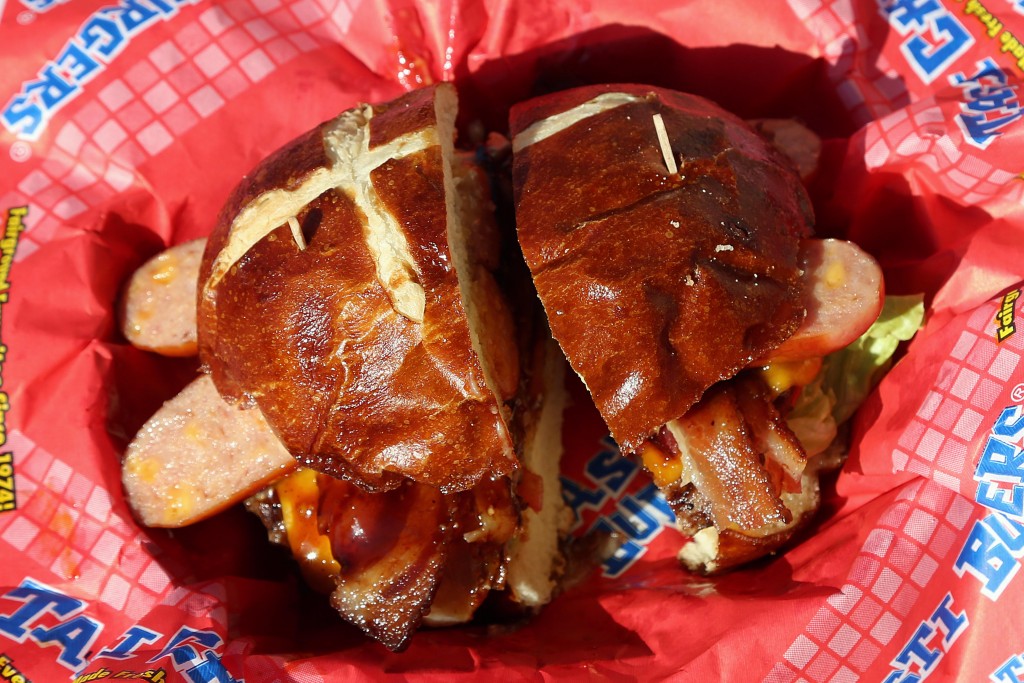 Aka, pure Burger goodness!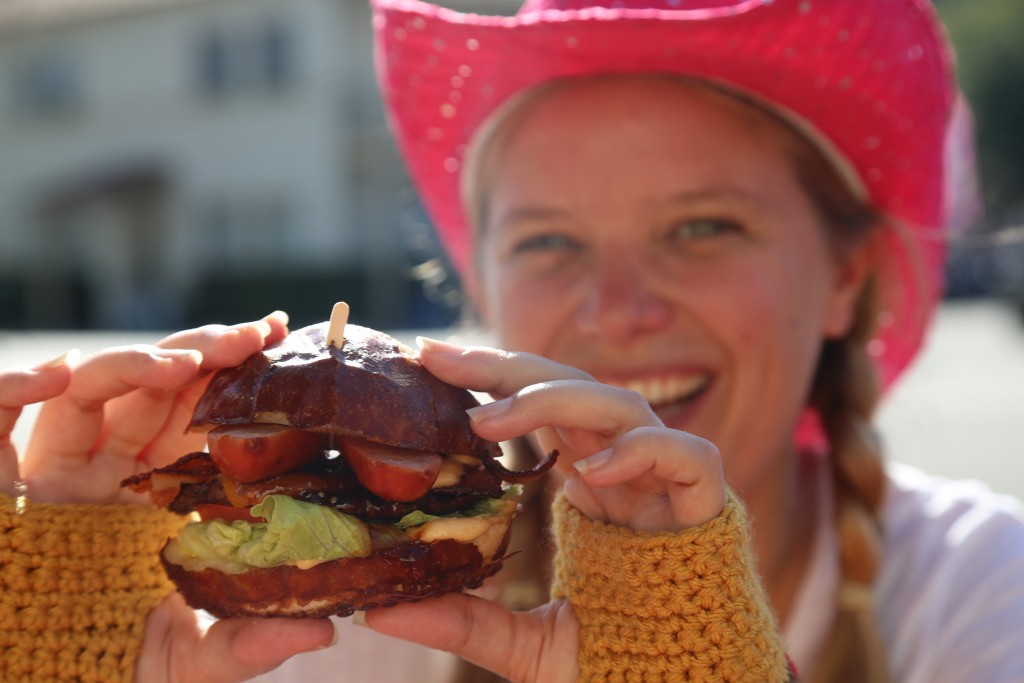 The Reuben Burger featured an All Beef Patty, Pastrami, Sauerkraut, Swiss Cheese, and a Fried Pickle on a Ciabatta Roll.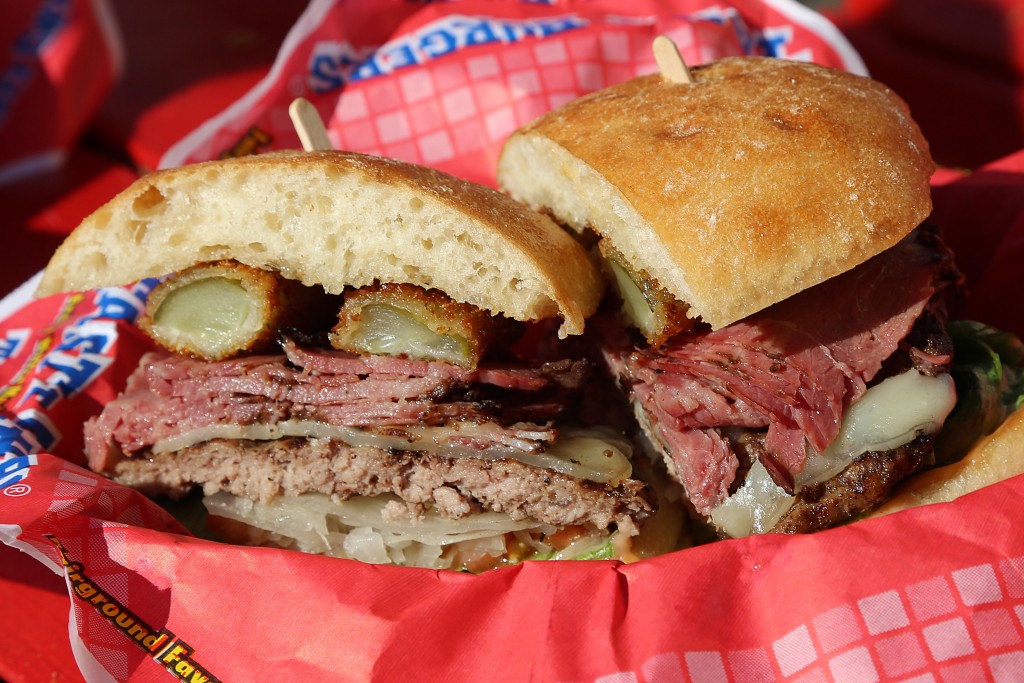 And that was the last we saw of those.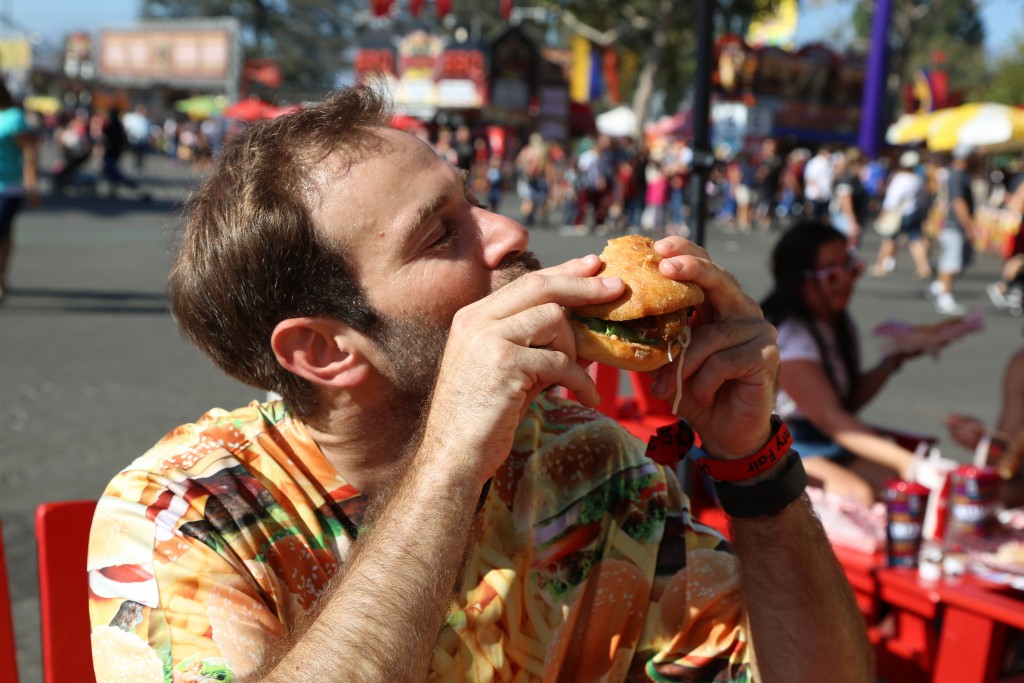 Before we move on to our next Burger, let us briefly address the elephant in the room…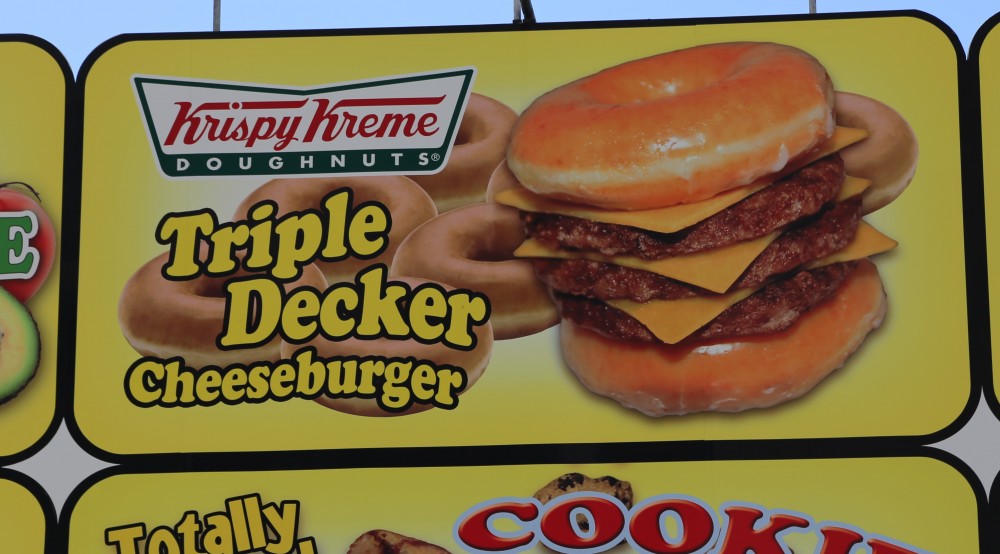 Yes, Chicken Charlie has returned with their infamous Krispy Kreme Triple Decker CheeseBurger and, yes, this Burger is still an abomination! Last time we ate it we looked like this: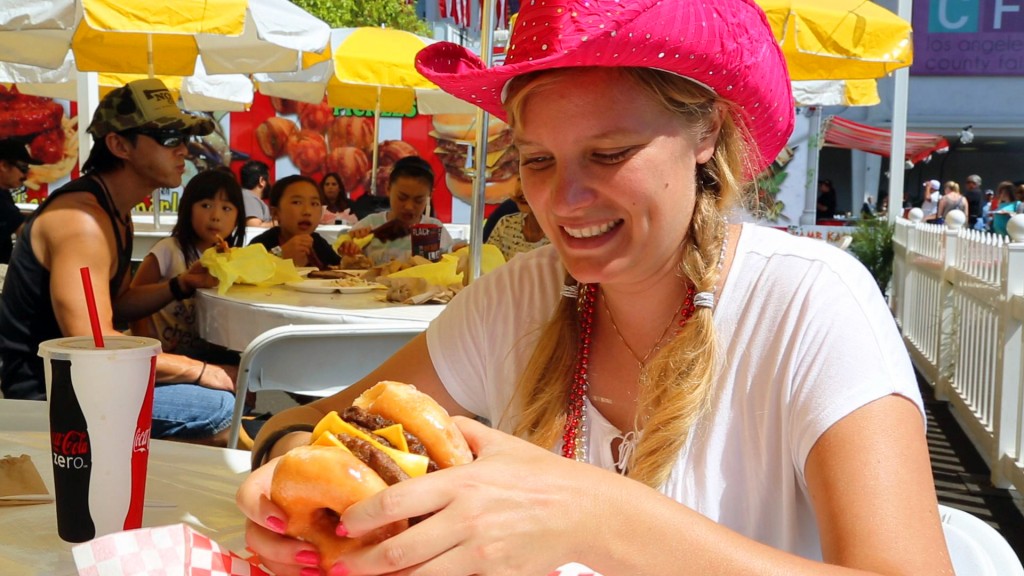 So this year we were sure to stay away, but if you're interested in seeing more of this previous struggle, definitely check out our video on it here.
Next, we ventured to Greece for the aptly named "Pita Burger."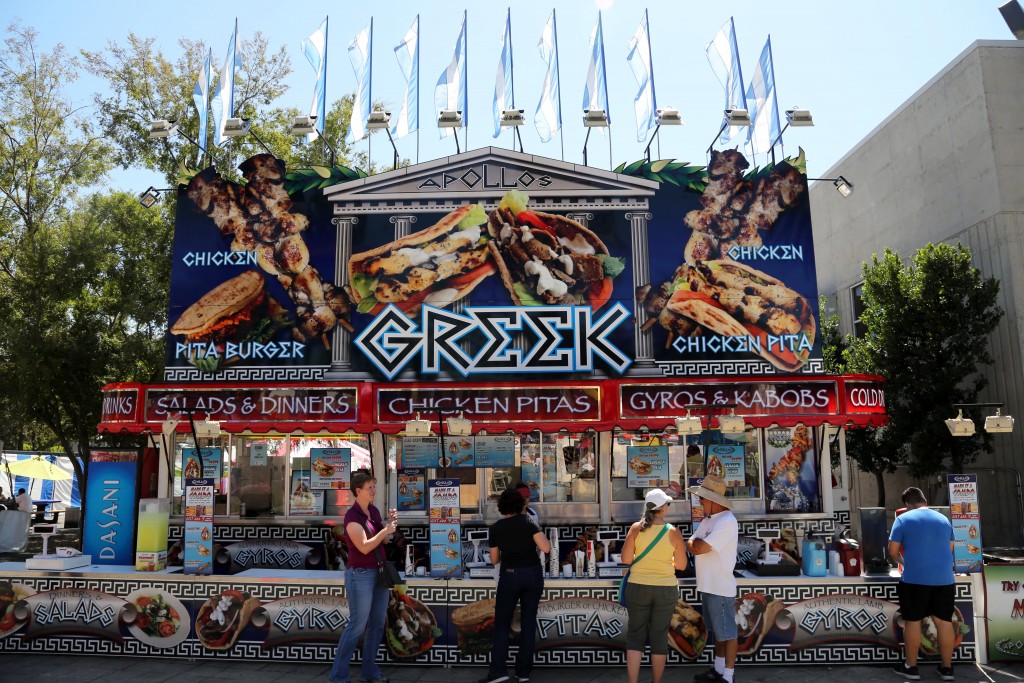 This Burger came with special Feta Tzatziki Sauce on a Grilled Pita.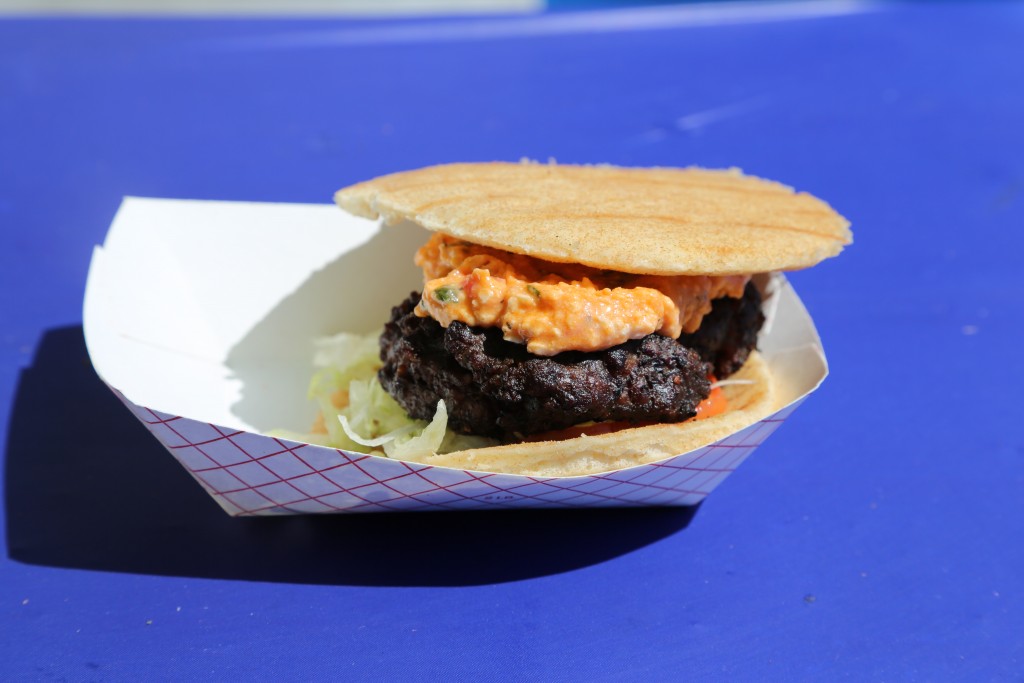 How's that for a bite of some Greco-inspired messiness!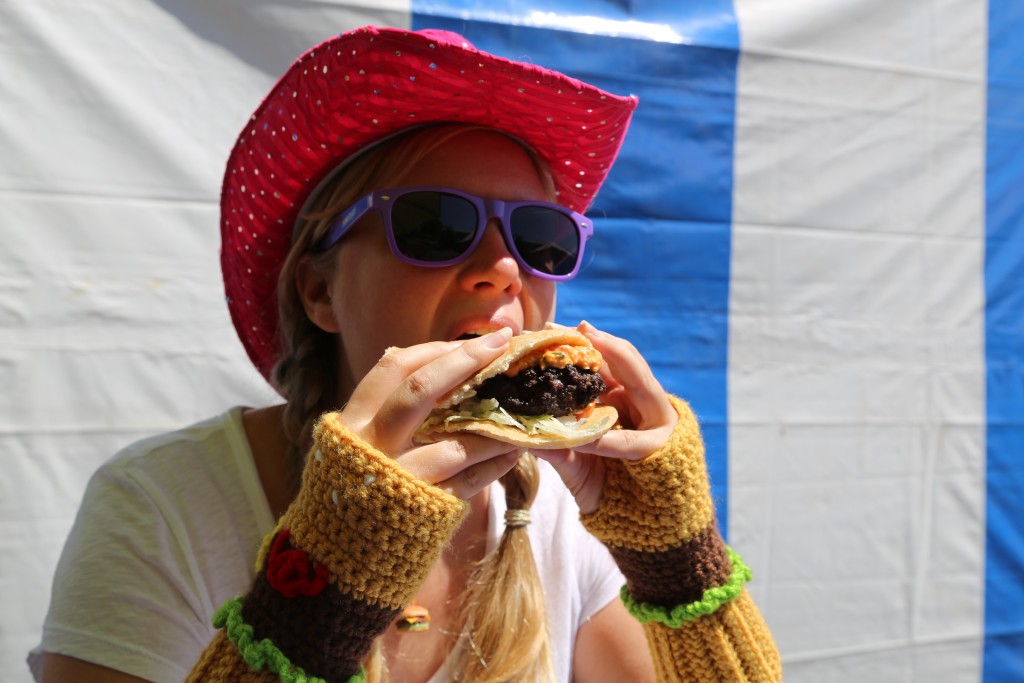 Our fourth and final Burger of this trip was also by far the largest – the Juicy's Double Outlaw Burger with Cheese Curly Fries!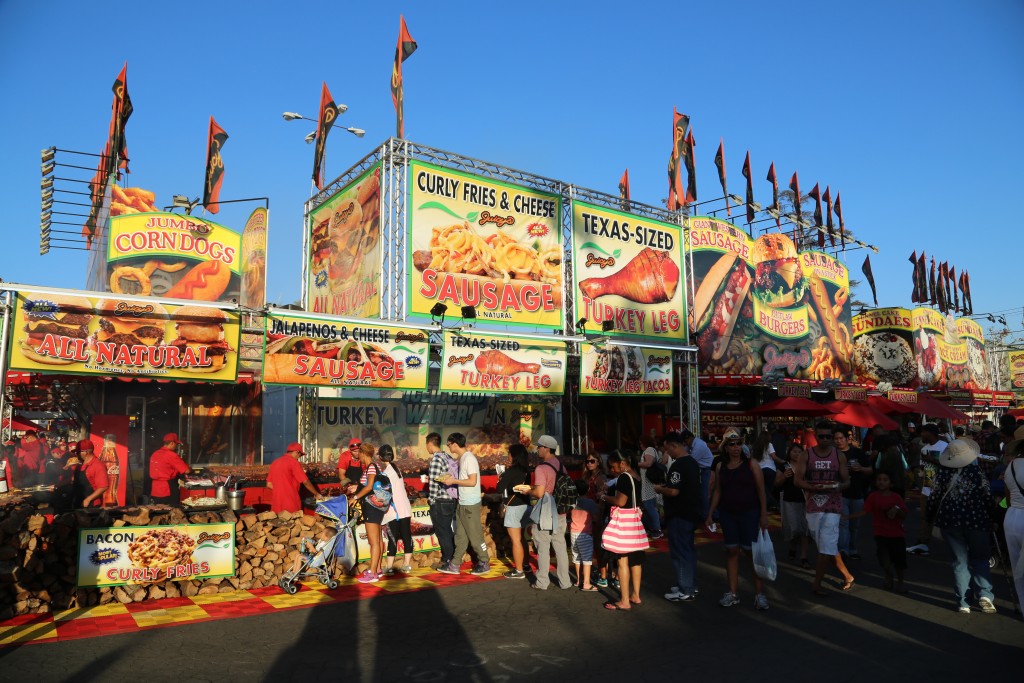 So massive is this Burger that they grill them to order.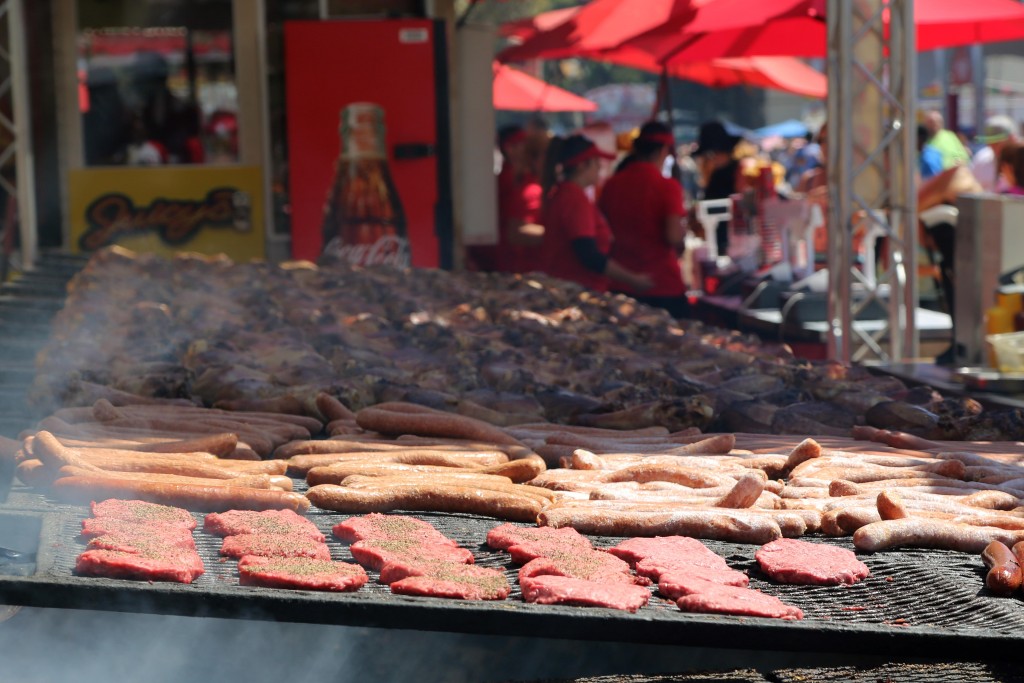 Now, don't forget the second Patty!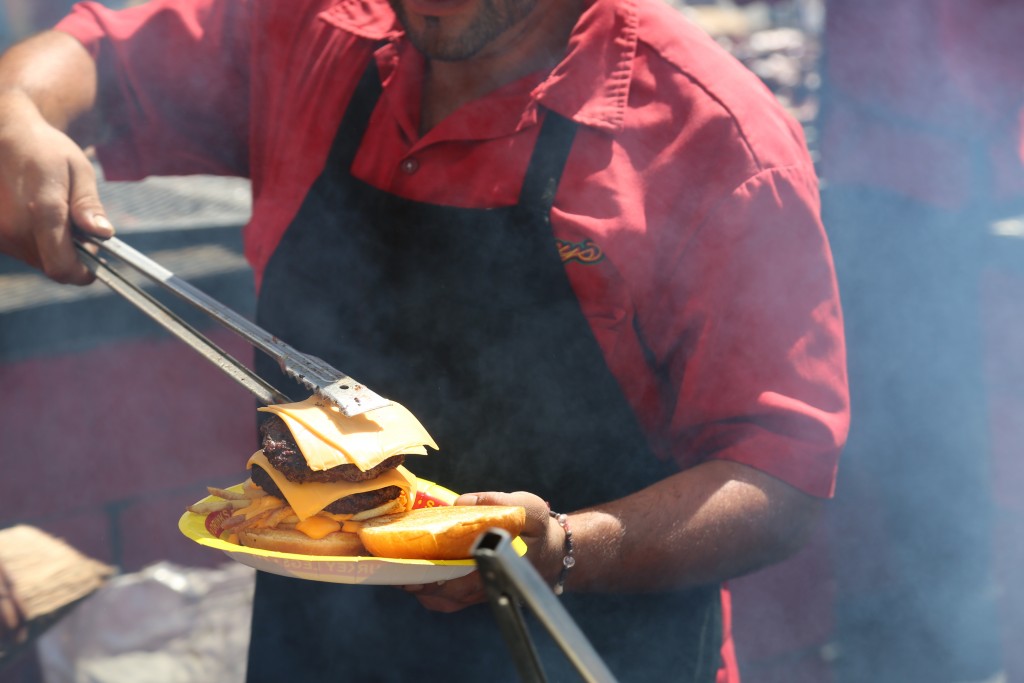 The Juicy Double Outlaw Burger features four slices of American Cheese, two 1/2 lb. Monster all Beef Patties resting ON TOP of Nacho Cheese Covered Curly Fries!!!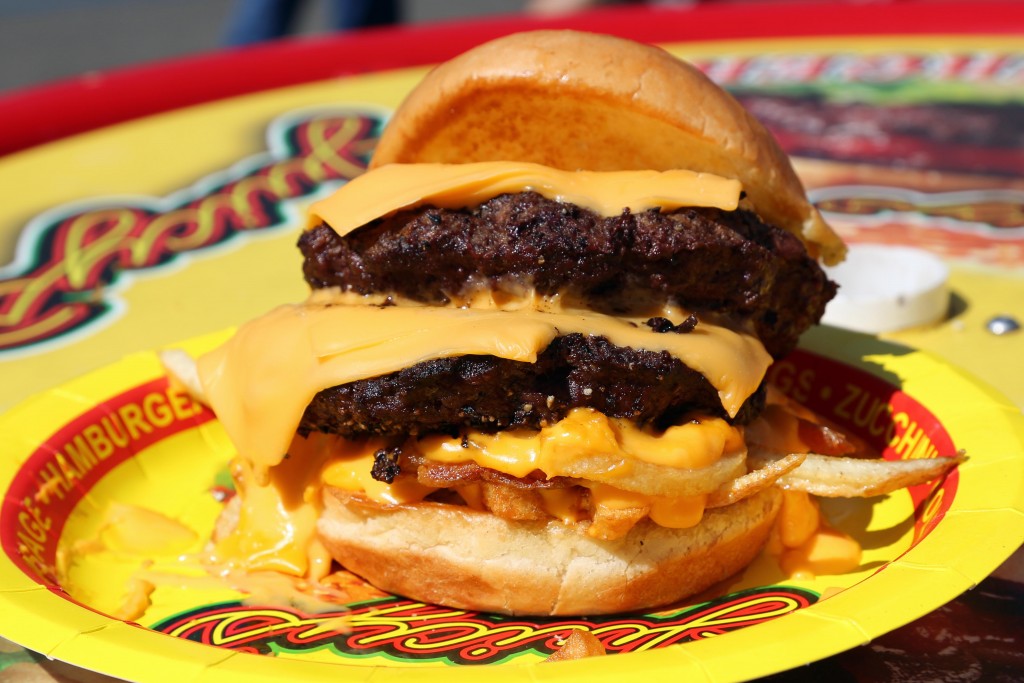 It may have taken two Burgerists…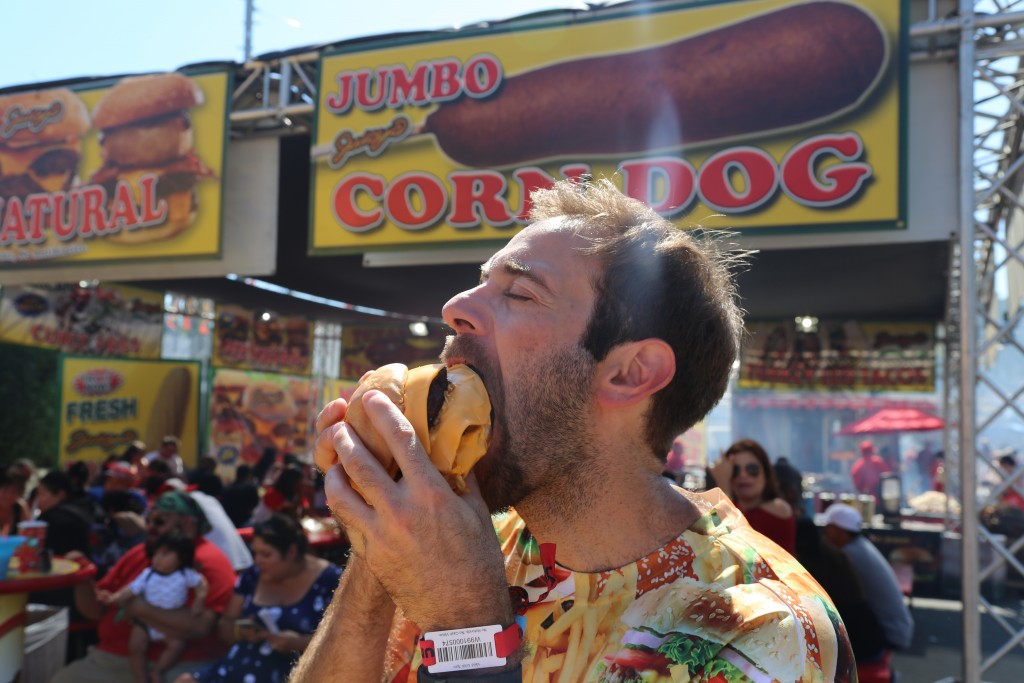 But, we CRUSHED IT!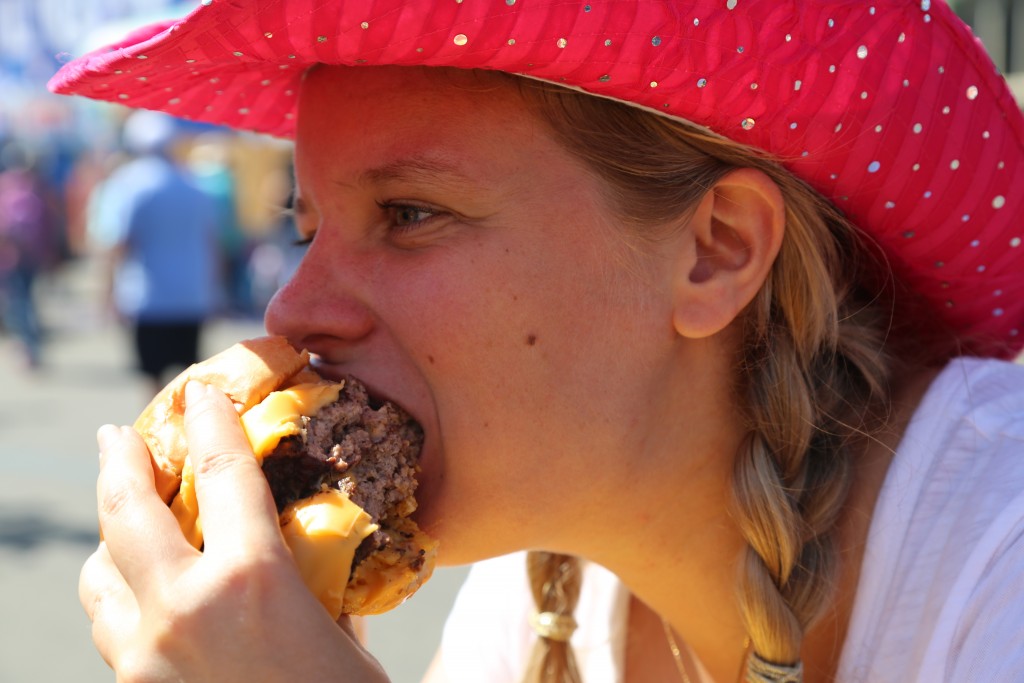 After that, Yfke once again slayed the quarter-toss game and took home another adorable pink sea-creature!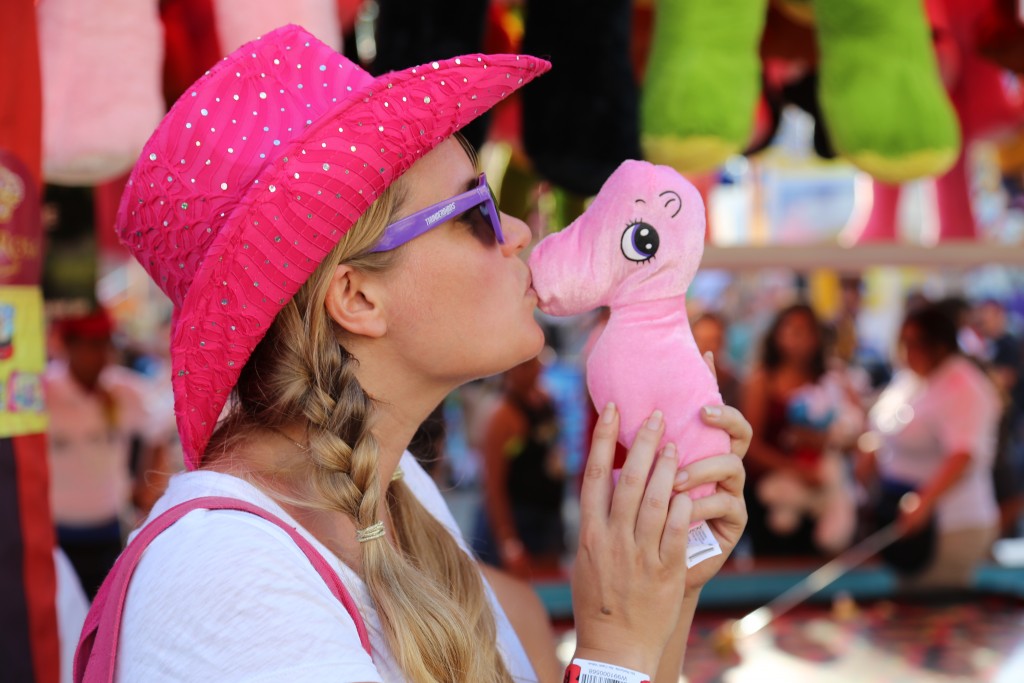 Armed with our new magical friend, we set out to find the perfect Dessert. We found something so crazy it just might be incredible – a Totally Fried Klondike Bar from Chicken Charlie's! Fried goodness on the outside…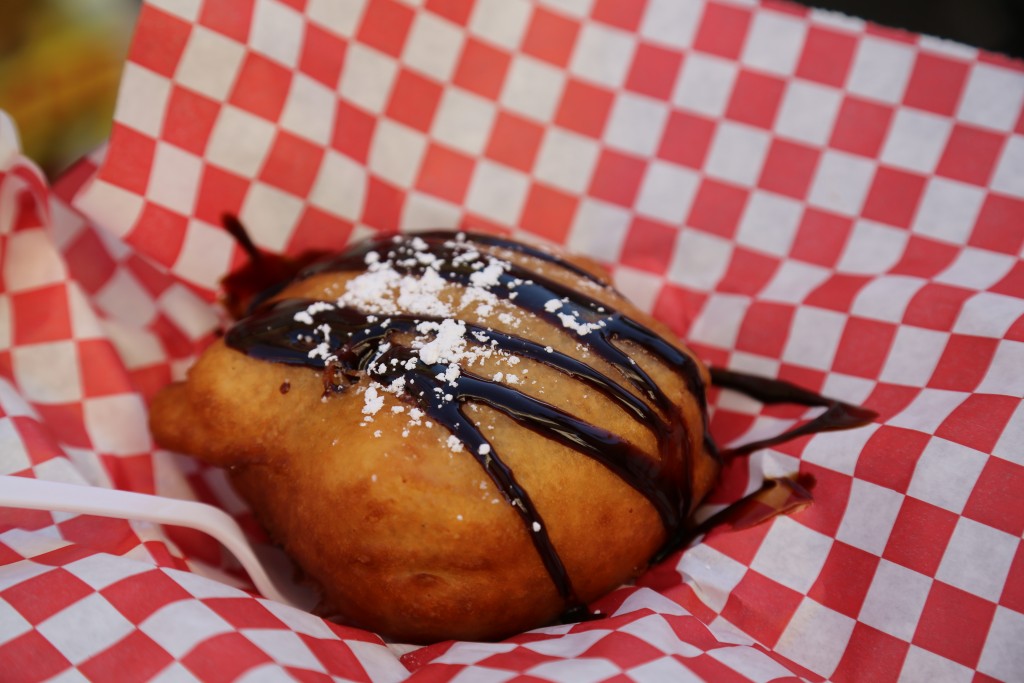 Delicious oozing Ice-Cream on the inside!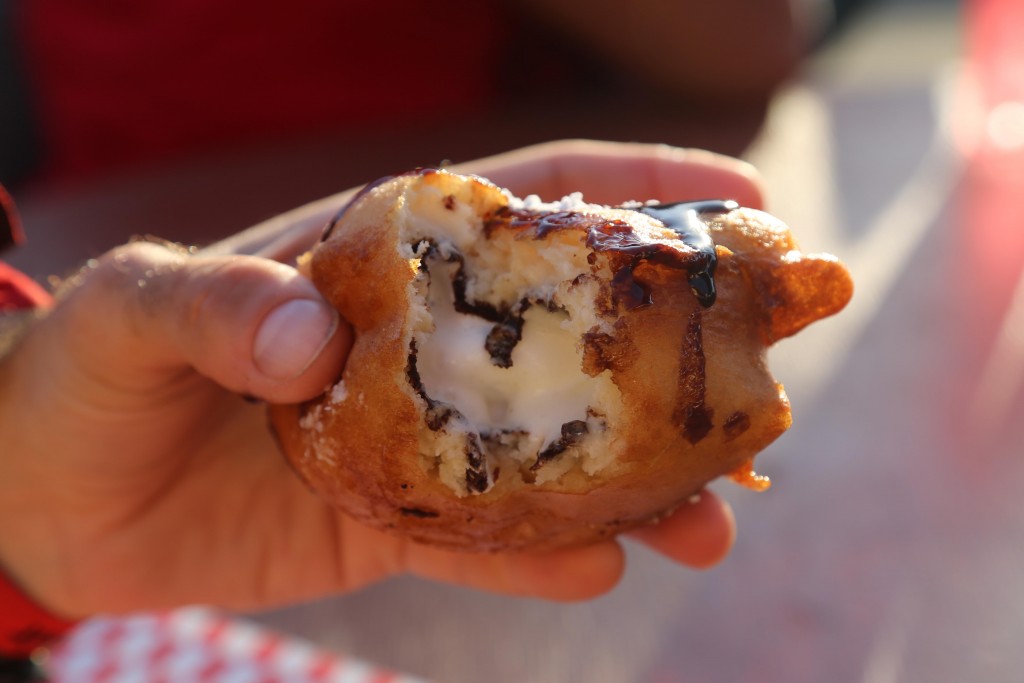 Who needs a fork?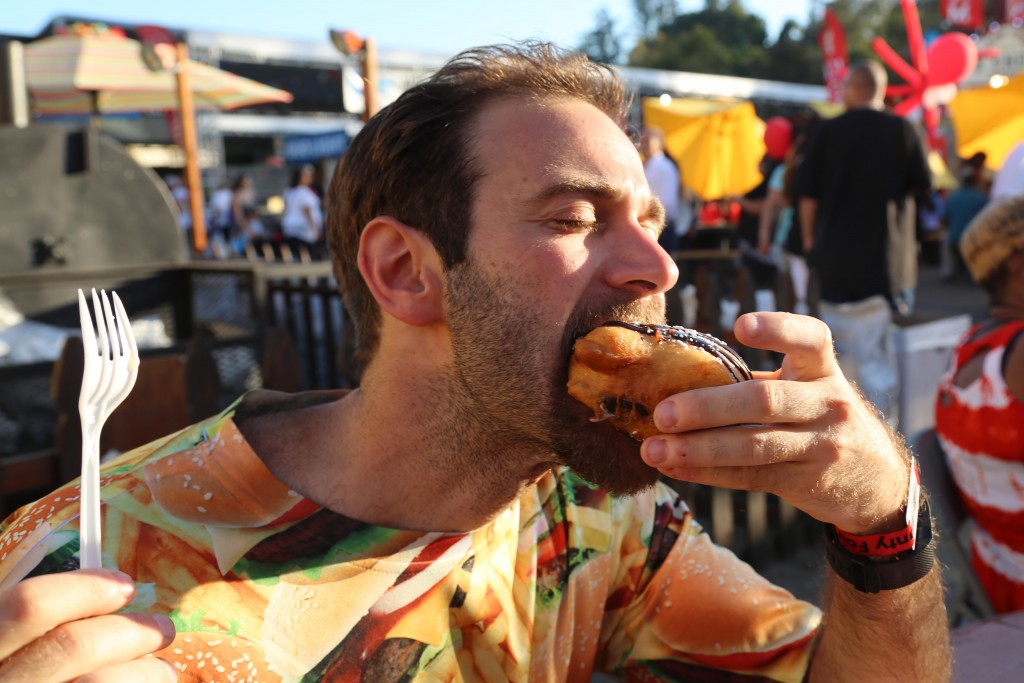 Now that was a day well spent!
Want to try any of these amazing Burgers and Desserts for yourself?! The LA County Fair will be held in Pomona until September 25th, so get there before the sun sets on all this incredibly food!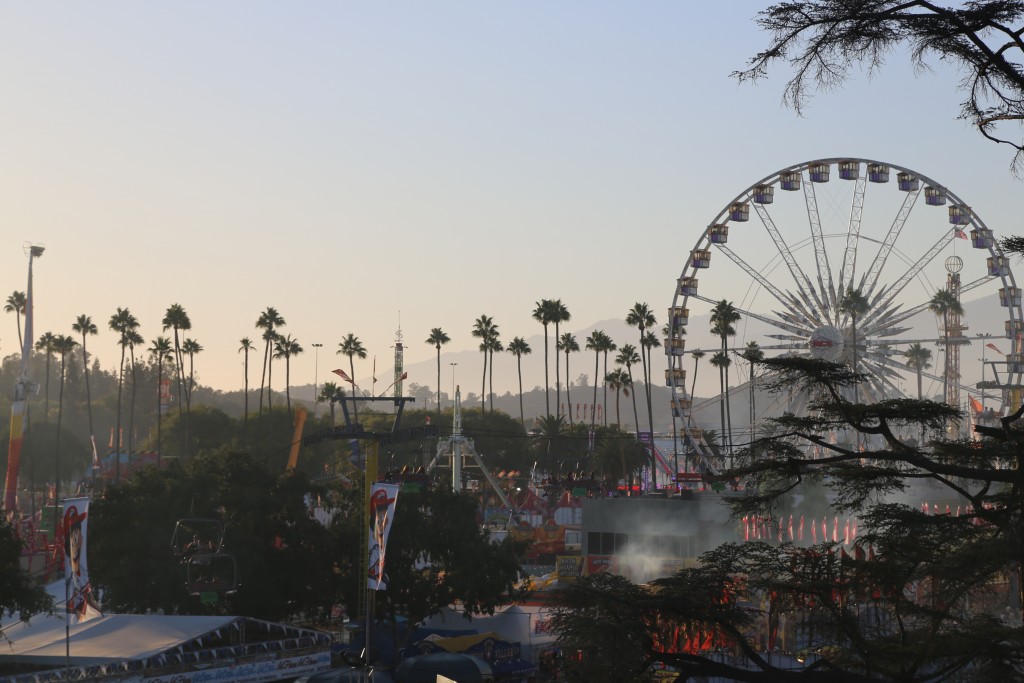 This post is sponsored by Los Angeles County Fair. Los Angeles County Fair compensated me for my time. As always, all opinions expressed in this post are The Burgerists.
© Burgerists
Please follow and like us: