Secret Burgers on the Top Floor
On February 6th, 2016, Katsuya, the high-end international sushi chain, opened the private 2nd floor space of their Glendale location to a whole new food concept – K Ramen. Burger. Beer. This family-friendly Japanese Gastropub features a simple, new menu at reasonable prices.
You had us at "Burger"!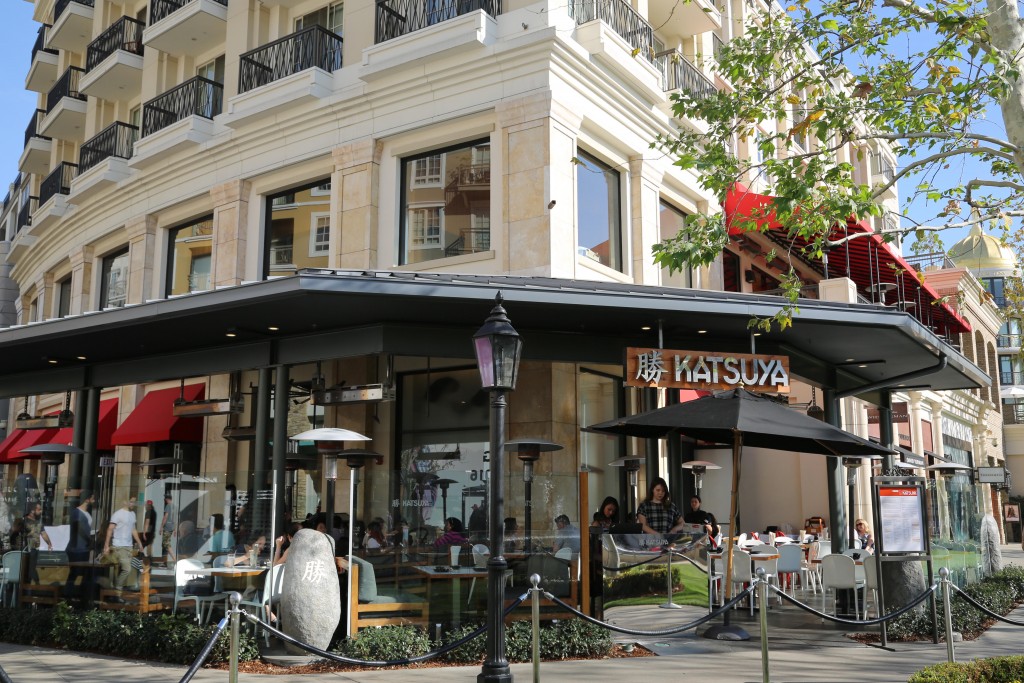 There are no signs or pathways to find this Burger/Ramen hide-out, which definitely adds an air of mystery to the journey. To start, first enter through the main door of the Katsuya Americana.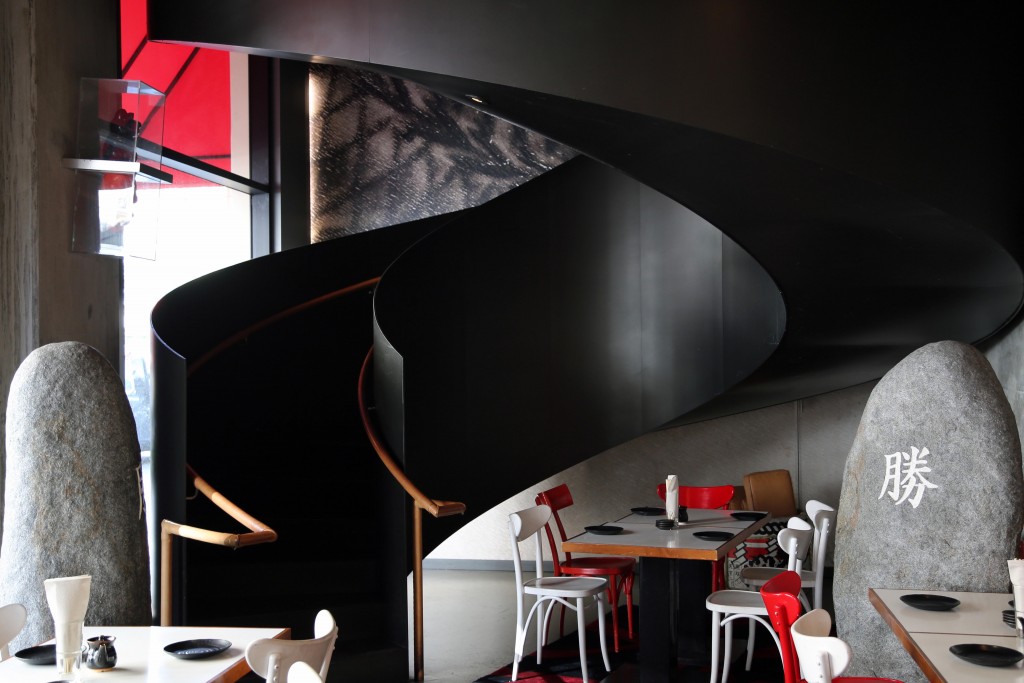 At the far back of the restaurant and you will see a sleek, black staircase that will lead you to the magical land of…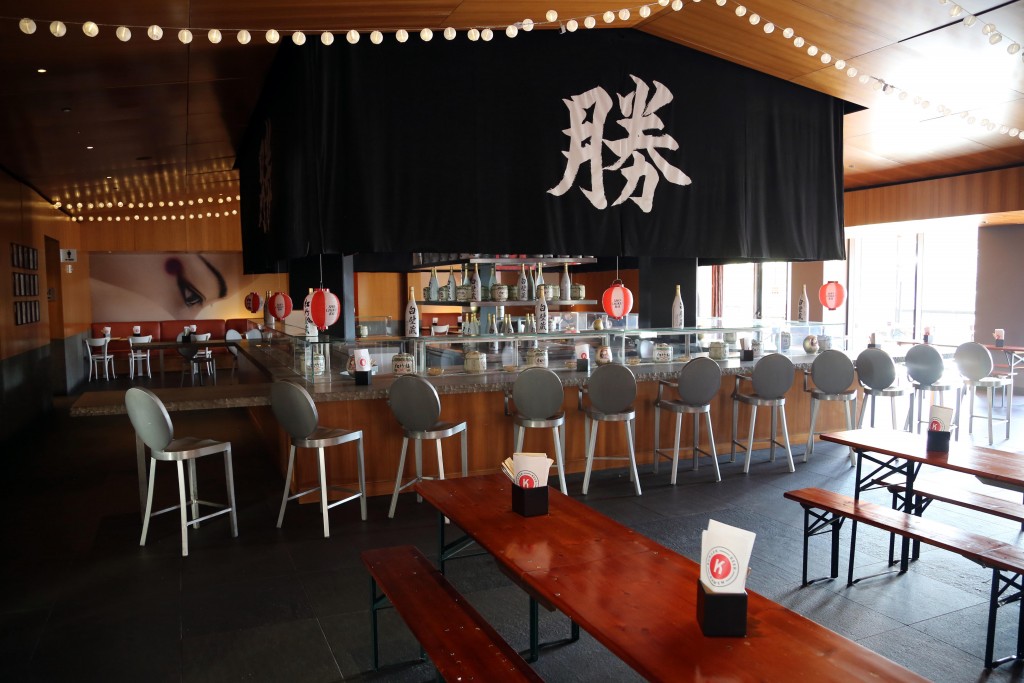 …K Ramen. Burger. Beer!
Promoted as a secret pop-up concept, this hidden gem of burgers, beers, and ramen is no half-baked test. With spacious seating, long communal picnic tables, and a classic square ramen bar, K Ramen goes all-in on their relaxed gastropub environment. The restaurant feels suitable for families, quick lunches, or an evening of burgers and beers (including frozen beers).
They also boast a large patio.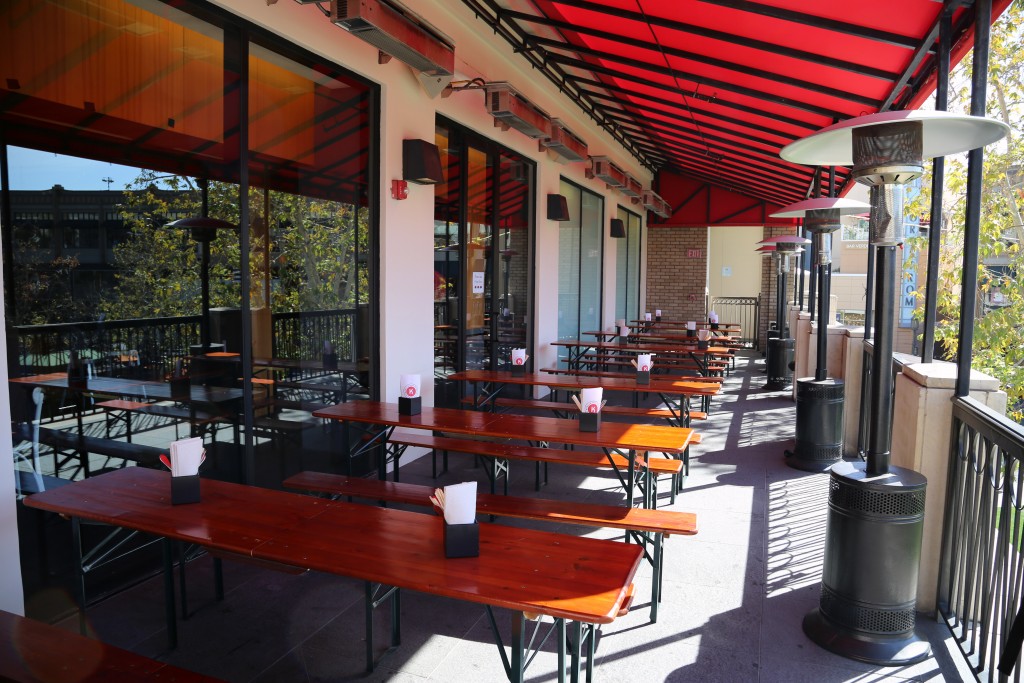 And check out the view!
The menu focuses on three main items: Ramen, Poke, and one signature Burger.
"Let's make it easy. Simple choices, straight to the point, but let's have it be amazing food," Katsuya Supervisor, Cassandra Hart tells us.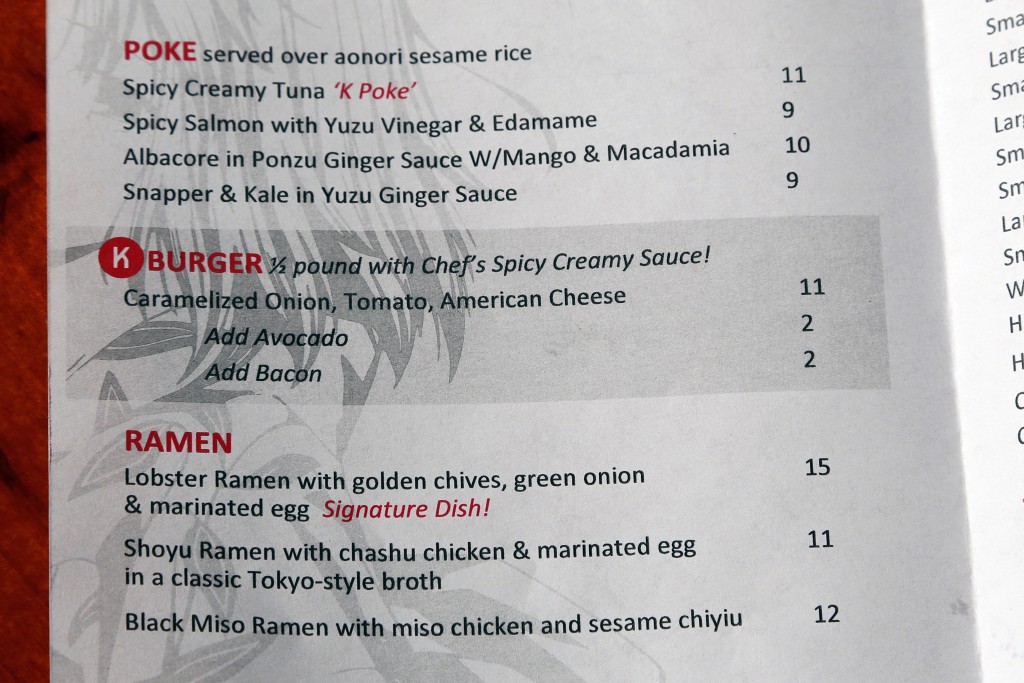 The Burger is a first for Katsuya.  "It started with 12 different concepts," Hart continues. "And we just kept whittling away until we got to that one perfect burger."
Featuring two 4oz. patties, caramelized onions, fresh tomato, melted American cheese and plenty of Chef's spicy creamy sauce between a brioche-challah bun – "It's an experience!"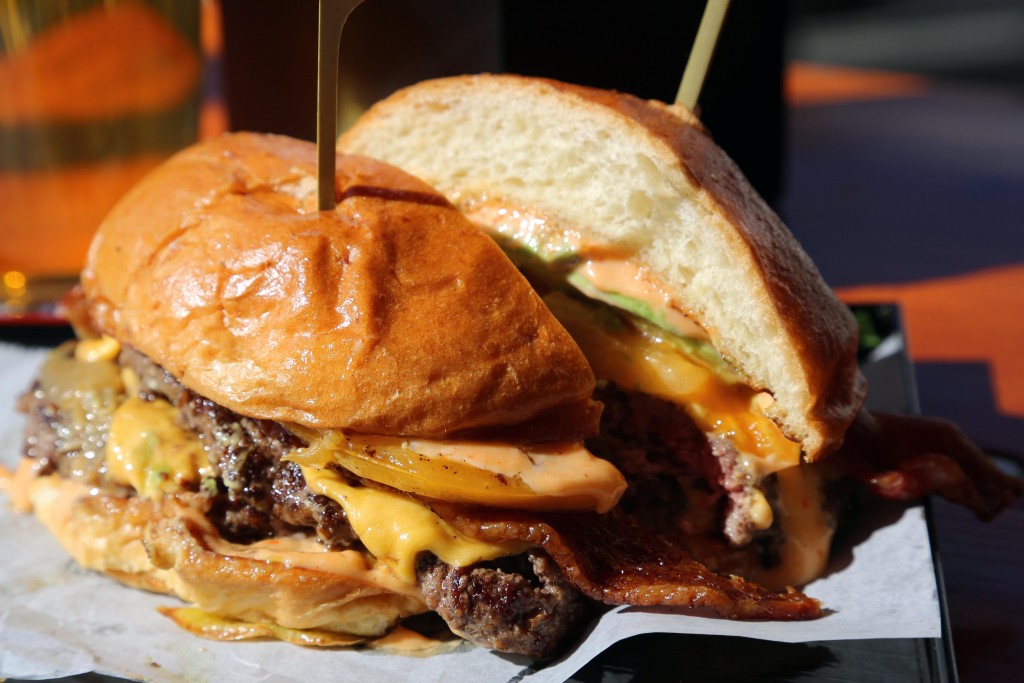 You can add Bacon and/or Avocado, which, of course we did!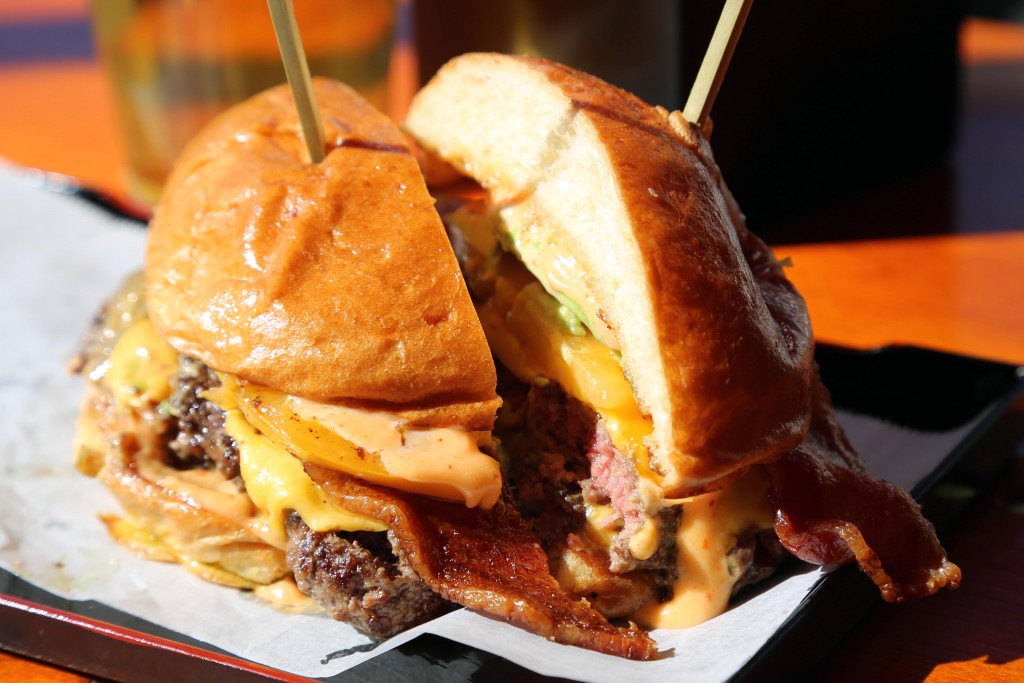 We paired this oozing joy of a Burger with K Ramen's 'Tots with a Duck Fat Drizzle' seasoned with dried nori. Yes, you read that correctly, Duck Fat Drizzle. Now, when has that not made something more delicious?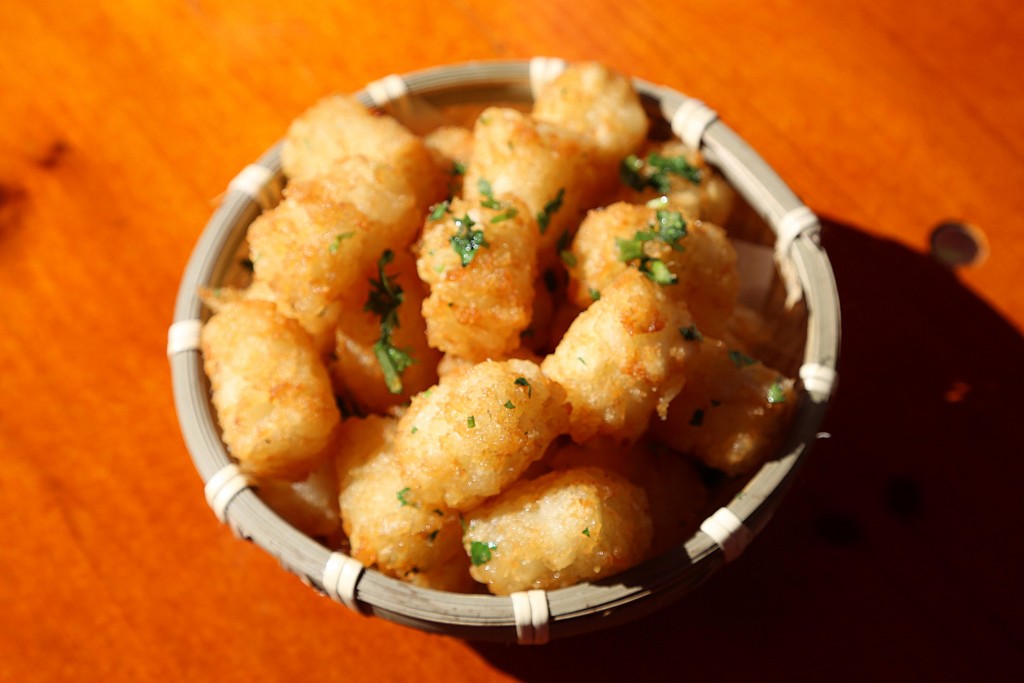 Also hard to resist is their Lobster Ramen, made with a 5-hour chicken stock, fish stock, lobster butter and a kimchi base. It's topped with golden chives, green onion, a marinated egg, and a generous portion of fresh lobster. "I've ordered the Lobster Red Ramen way too many times for my own good." confesses Hart.
We don't blame her.
With a full table of goodies, there was only one thing left to do… DIVE IN!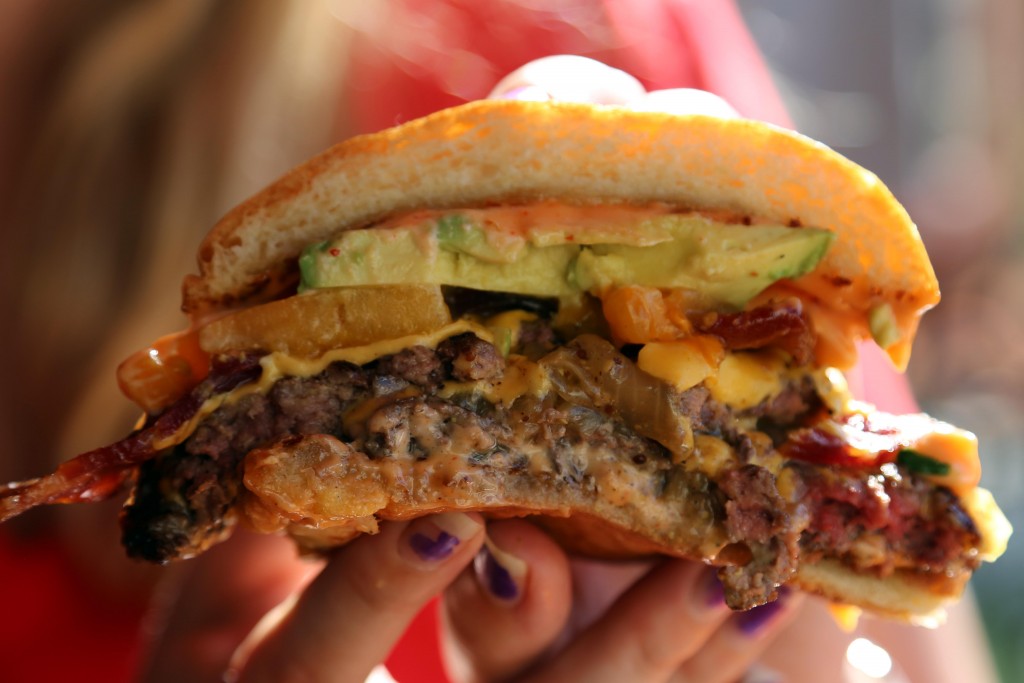 Yeah, that's just begging to be devoured.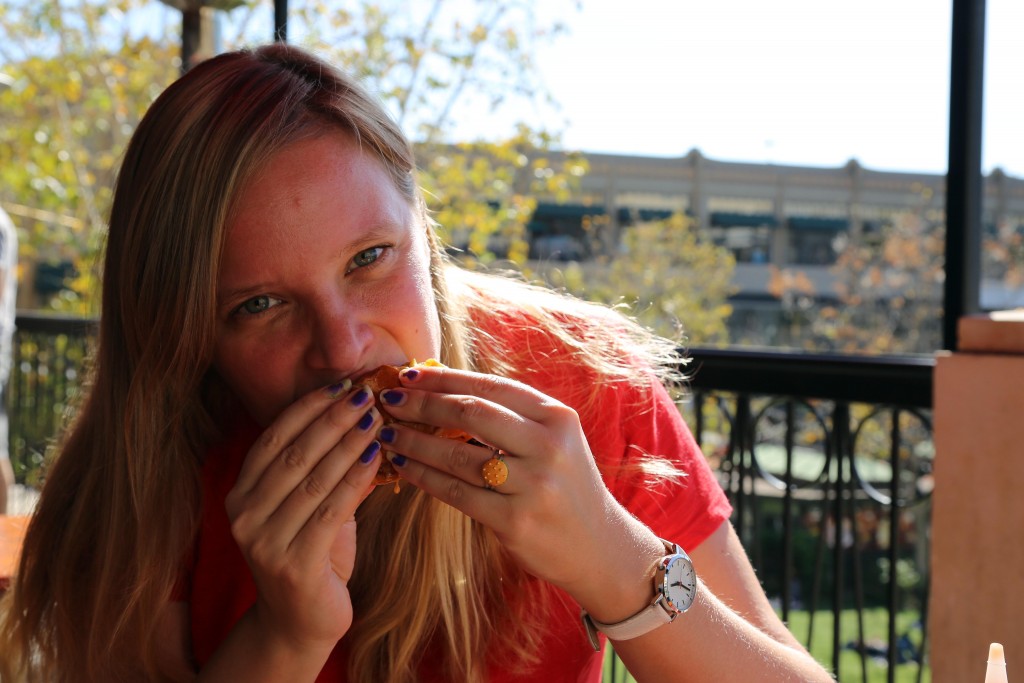 Nom nom nom nom…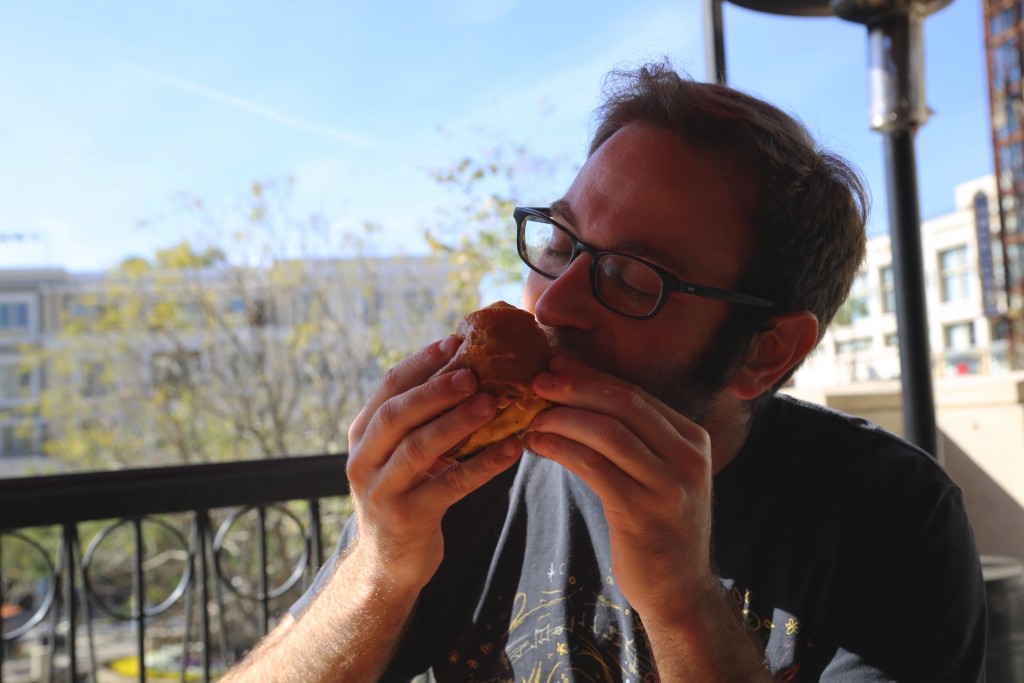 …munch munch munch.
That Burger definitely disappeared way faster than we wanted it to.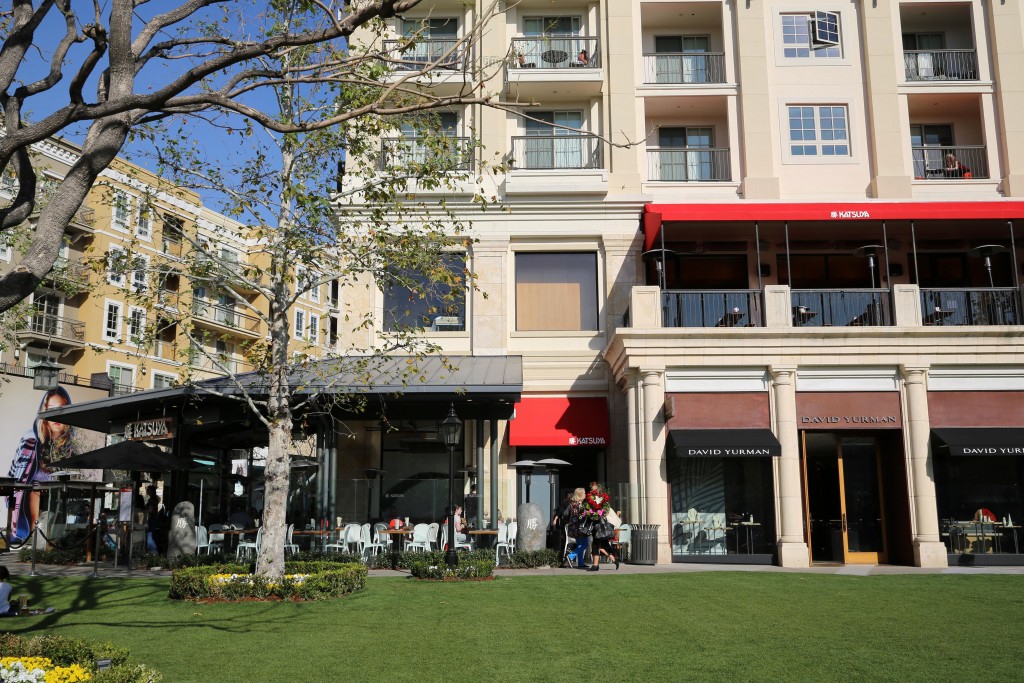 As we left Katsuya's hidden upstairs nugget of heaven, the Americana Fountains were dancing to Louis Armstrong's "What a Wonderful World". You know what Fountains? We couldn't agree more!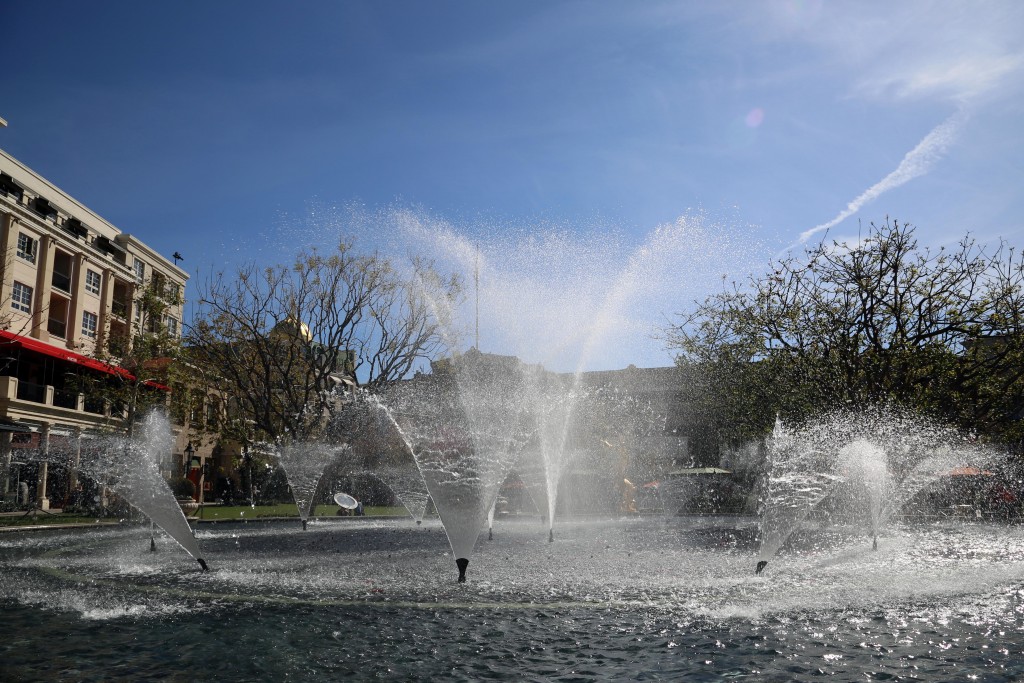 K Ramen. Burger. Beer. is open from 11:30 a.m. to 9 p.m. Sunday to Thursday and 11:30 a.m. to 10 p.m. Friday to Saturday.
Please follow and like us: